Accel5's Business Book Summaries of the Month: May 2023
May 1, 2023
This month's collection covers a variety of essentials, including leadership essentials, corporate culture development and more, all briefed to be enjoyed in minutes.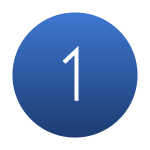 Real-Time Leadership
David Noble and Carol Kauffman
Summary: If you hold a leadership position, you know that high-stakes, high-risk challenges are the norm. Handling these situations well means the difference between winning and losing. In Real-Time Leadership from Harvard Business School Publishing Corporation, David Noble and Carol Kauffman offer best practices and an evidence-based framework for focusing your efforts, navigating challenges, and effecting change in your organization.
For those looking to improve upon these competencies: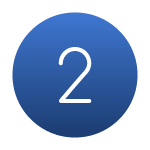 Indispensable: Build and Lead a Company Customers Can't Live Without
James M. Kerr
Summary: It's easy to find examples of great companies, but few are indispensable to their customers. In Indispensable, James Kerr shares the steps you can take to make your company one that customers can't live without. He explains that you should start with a captivating vision, invoke active direction setting, and provide enlightened coaching that helps you build and sustain a collaborative environment. Packed with actionable insights, the book provides the framework you need to redesign your organization for long-term success.
For those looking to improve upon these competencies:
Customer Focus
Leadership Essentials
Vision & Mission
Trust & Transparency
Corporate Culture Development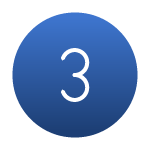 Reach: Create the Biggest Possible Audience for Your Message, Book, or Cause
Becky Robinson
Summary: People who want to become famous strive to amass the largest possible audience—not to make the biggest difference. When passionate people with valuable ideas conflate fame with reach, they can let chasing a "big break" keep them from developing a realistic, strategic plan to get their message out. In Reach, Becky Robinson explains what you can do to expand your reach to maximize your impact.
For those looking to improve upon these competencies:
Marketing Essentials
Strategic Thinking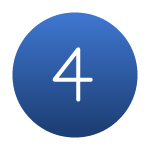 7 Rules of Power
Jeffrey Pfeffer
Summary: Whether it's used for evil or good, power is one of the most consistent predictors of a person's success at work and ability to drive change. Fortunately, it isn't a tool that's inherited. Instead, it's a skill anyone can learn to influence people, shift narratives, drive changes, and build important connections. In 7 Rules of Power, Jeffrey Pfeffer identifies a series of principles every person can learn, implement, and adapt to their circumstances to claim power and leverage it for status and success.
For those looking to improve upon these competencies:
Influencing Others
Leadership Essentials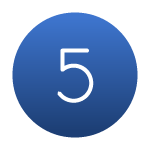 The Culture Playbook
Daniel Coyle
Summary: Your company's culture isn't determined by who your people are. It's a product of the actions you take. Your efforts make the difference between engagement, connectivity, and joy in your workplace or disinterest, a lack of cohesion, and daily drudgery. After years of studying thriving cultures in organizations such as the U.S. Women's National Soccer Team, Pixar, and the San Antonio Spurs, Daniel Coyle identified a host of habits, patterns, and well-applied techniques that high-performing groups use to build and sustain their cohesiveness. In The Culture Playbook, the New York Times best-selling author shares 60 of the best practices he's witnessed and explains how you can put them to use today to drive change.
For those looking to improve upon these competencies:
Managing Teams
Corporate Culture Development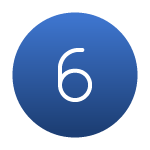 Essentialism: The Disciplined Pursuit of Less
Greg McKeown
Summary: One simple tip can help you make your best contribution to your most important goals: Focus on what's essential. Doing this will require you to stop saying "yes" to everyone, stop trying to do it all, stop letting others set your priorities, and start making wiser decisions on how you'll spend your time and energy. In Essentialism, New York Times best-selling author, renowned speaker, and active social innovator Greg McKeown explains that you can design this way of living for yourself and begin making purposeful choices to pursue less. His model can help you recognize what matters, understand the trade-offs, say "no" to all but the essentials, and remove the obstacles that stand in your way so you can do great work, feel in control, and find joy in the journey.
For those looking to improve upon these competencies:
Interested to see what Accel5 has to offer?