Accel5's Business Book Summaries of the Month: July 2023

Add these summarized business books from Accel5 to your reading list.
July 31, 2023
This month's collection covers a variety of essentials, including customer focus, sales and marketing essentials and more, all briefed to be enjoyed in minutes.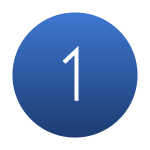 From Start-Up to Grown-Up: Grow Your Leadership to Grow Your Business
Alisa Cohn
Summary: Leading isn't for everyone. In From Start-Up to Grown-Up, executive coach Alisa Cohn offers practical and clear approaches for improving your self-awareness, gaining the skills you need to read the room, and obtaining the business results you desire as you transition from founder to CEO. When you embrace the journey and engage in self-reflection, you'll learn how to be the CEO your company needs.
For those looking to improve upon these competencies:
Leadership Essentials
Entrepreneurial Mindset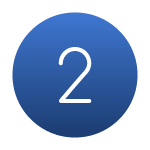 Ignite a Shift: Engaging Minds, Guiding Emotions and Driving Behavior
Stephen McGarvey
Summary:
The art of business lies in honing your ability to persuade other people. In Ignite a Shift, Stephen McGarvey dives into the intricacies of persuasive ability, from identifying someone's beliefs and nonverbal behaviors to tailoring your approach to their unique worldview. McGarvey offers a powerful guide to becoming a more empathetic person, building rapport with others, and influencing the thoughts of those around you.
For those looking to improve upon these competencies:
Communicating Effectively
Emotional Intelligence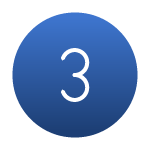 Inflection Points: How to Work and Live with Purpose
Matt Spielman
Summary: Don't ignore your internal alarm bells and accept a moderately fulfilling life. In Inflection Points, life coach Matt Spielman helps you reach your desired destination by showing you how to create a personal roadmap that will alter your life's trajectory. Through honest examination and deep introspection, you'll ascertain the right questions to ask yourself and cultivate a plan to move ahead with the answers. Whether you seek new challenges or desire to rejuvenate prior ones, it's possible to have a life and career that's engaging, rewarding, and substantial. What do you have to lose? The real risk is staying where you are.
For those looking to improve upon these competencies:
Goals & Priorities
Bias for Action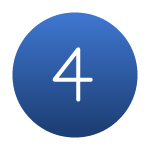 Inside Vanguard: Leadership Secrets from the Company That Continues to Rewrite the Rules of the Investing Business
Charles D. Ellis
Summary: In Inside Vanguard, Charles D. Ellis tells the story of the world's largest and most respected mutual fund organization, Vanguard, and its legendary founder and CEO, Jack Bogle. Vanguard's and Bogle's intertwined stories show how persistent innovation and often unorthodox thinking have elevated Vanguard above its competitors. Ellis details how Vanguard built an organization that would preserve and grow its success. The book is for leaders who'll be inspired by Bogle's drive and resilience while taking insights from how Vanguard has navigated growth and leadership succession without shedding its founder's beliefs and vision.
For those looking to improve upon these competencies:
Vision & Mission
Resilience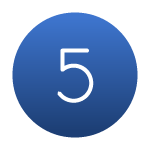 Span of Control: What to Do When You're Under Pressure, Overwhelmed, and Ready to Get What You Really Want
Carey D. Lohrenz
Summary: Each one of us faces crucible moments in our lifetimes—those life-altering incidents that feel like they could make or break you. Those moments don't have to be debilitating if you know how to take control of what you can control and work through your fear to get things done. In Span of Control, former fighter pilot Carey D. Lohrenz explains how her experiences in the Navy and later as a corporate leader taught her crucial lessons in navigating the toughest life challenges. She shares a framework for staying afloat in even the most difficult situations.
For those looking to improve upon these competencies:
Resilience
Stress Management
Positive Outlook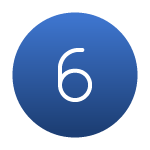 The Attributes: 25 Hidden Drivers of Optimal Performance
Rich Diviney
Summary: When you're facing extreme, volatile, unpredictable situations, what you know matters far less than how you're wired to behave, react, and perform. Your attributes are part of your internal circuitry that shapes your personality, communication style, adaptability, and capacity to lead others. They help you run on instinct, especially when you lack a specific skill, experience, or means you'd otherwise depend on.  In The Attributes, retired Navy SEAL commander Rich Diviney explains how you can leverage your attributes to endure challenges, focus on what matters, and find the motivation you need to take on your most important goals. Further, using his experience as a speaker, facilitator, and consultant for Chapman & Co. Leadership Institute and Simon Sinek Inc., he explains how you can identify the core attributes you need from others to assemble better teams, foster cohesion, and empower people to do more for your organization.
For those looking to improve upon these competencies:
Adaptability
Goals & Priorities
Interested to see what Accel5 has to offer?