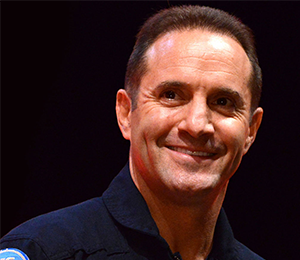 Lt. Col. Rob "Waldo" Waldman
Lt. Col. Rob "Waldo" Waldman, MBA, CSP, CPAE, is known as The Wingman.  He is a Hall of Fame leadership speaker, executive coach, and the author of the New York Times and Wall Street Journal Bestseller Never Fly Solo.  A graduate of the Air Force Academy, Waldo helps leaders and organizations accelerate performance in highly competitive and changing environments.
He believes the key to building a culture of trust lies with your wingmen – those who help you to overcome obstacles, adapt to change, and achieve success. In business & life, you should never fly solo!
Waldo is also founder of The Wingman Foundation, a 501(c)(3) whose mission is to build funds and awareness for veterans in need.  An inductee into the prestigious Professional Speakers Hall of Fame, his clients include Marriott, American Express, AT&T, and Home Depot.  He's been featured on Fox & Friends, CNN, MSNBC, Inc. Magazine and The Harvard Business Review.
---
Videos by Lt. Col. Rob "Waldo" Waldman
(requires a subscription)
---
Books by Lt. Col. Rob "Waldo" Waldman
(requires a subscription)